Serial No. unknown - Model 8
Owner Shelburne Museum
Location Shelburne VT, US
Status Research In Progress
Image Credit:
William Fischer, Jr., via the Historical Marker Database
https://www.hmdb.org/marker.asp?marker=109207
Photos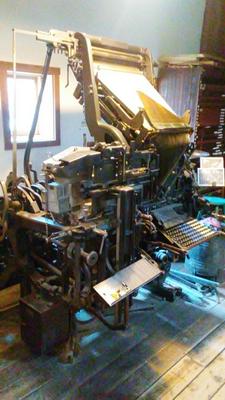 I need help improving this listing!
This machine is listed as Research In Progress because I know it exists, but that's about all I know. Any help improving this entry is always welcome! Please see the Contribution Guide for details on how you can help.