Contributing
There are two way for a machine to end up in this registry; either someone tells me about a machine, or I've found out about through other means and entered it into the registry. As a result of this process, the quality of the entries can be quite varied. Some of the entries have a wealth of details, while others have next to nothing. I have marked the machines in the latter category as Research In Progress. I make every attempt to find out more more information about these Research In Progress machines, but it's a time consuming process, and I only have so much time!
I Need Your Help
If you own one of these Research In Progress machines, or if your travels take you near it, of if you know of a machine that isn't listed at all, you can help provide details to make the listing better.
Contacting Me
Experience has shown me the best way to handle communication is via e-mail. Here is my e-mail address: (To prevent spam, it's an image, so unfortunately copy and paste won't work)

What I Need
Information
What is the machine's model number and serial number? (see Locating the Serial Number below)
Where was the machine used?
How did it end up where it is at now?
Does it work?
Is it in use?
Is it available for demonstrations?
What are your plans for it?
Photographs
An overall view of the machine
A photo of the nameplate showing the model number and serial number (see Locating the Serial Number below)
Photos of the machine in use
Historic photos of the machine
Addresses & Contacts
The address where the machine currently resides
Contact information for the owner of the machine (name, address, e-mail, phone)
Locating the Serial Number
On a Linotype, the serial number is located in two places on the machine. The most obvious is on the name plate: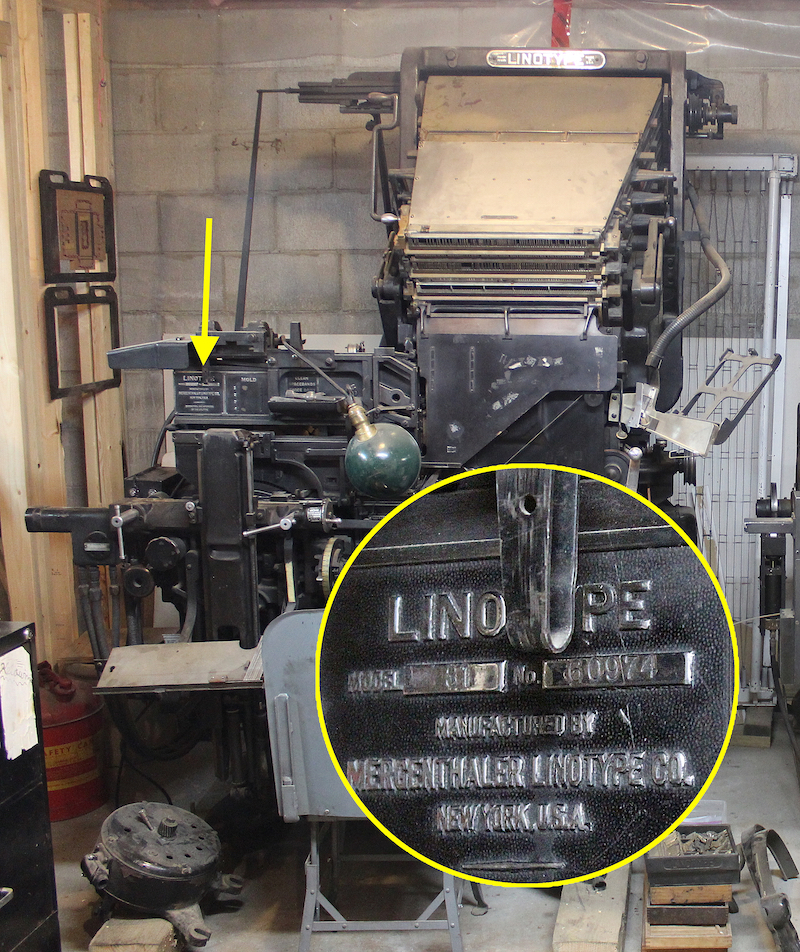 Sometimes, the nameplate has been removed from the Linotype. Fortunately the serial number can also be found stamped on the frame of the machine: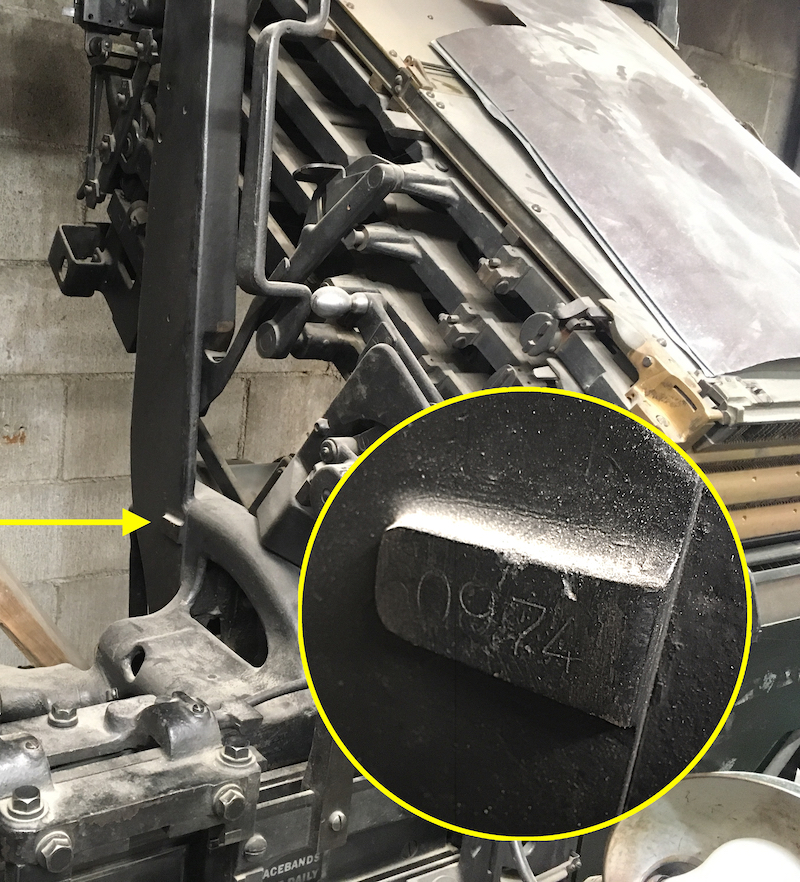 Privacy
The privacy of those that contribute to the registry is a priority. With the exception of machines located in publicly accessible museums, I only ever publicly display the city of the machine in the registry. If you wish for any other details to not be publicly displayed, please let me know.
I am the sole owner of the information collected on this site. I only have access to/collect information that you voluntarily give me via email or other direct contact from you. I will not sell or rent this information to anyone. I will not share your information with any third party.
---