Owner Gaspereau Press
Location Kentville NS, CA
Status In Use
Year 1954
In the early 1980s, this machine was sold to Glenn Goluska (Imprimerie Dromadaire/Nightshade Press) by Don Black. This machine had previously been in use somewhere in Toronto. Glenn moved the machine to Montreal, Quebec, and used it in his letterpress studio, casting type for books for clients ranging from Margaret Atwood to the Samuel Bronfman. When Glenn Goluska died in 2011, Gaspereau Press acquired the machine and matrices and moved them east to Kentville, Nova Scotia, integrating it into their book publishing work.
Gaspereau Press is primarily a trade book publisher and commercial printshop. They produce trade literary books in-house, but also have a strong sideline making limited edition letterpress books. They produce about 12 trade titles each year, and three or four letterpress-printed titles. The Linotype is used to set the type for many of the letterpress printed titles. The machine is part of a working shop.
The machine is in really good working order and while it is not on every day it is run regularly and used in production work here.
Photos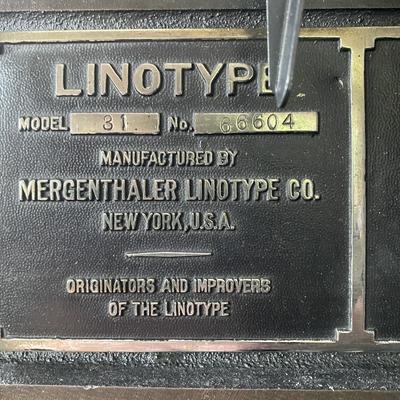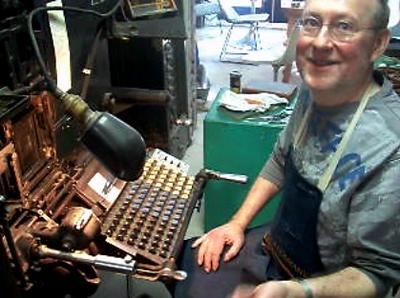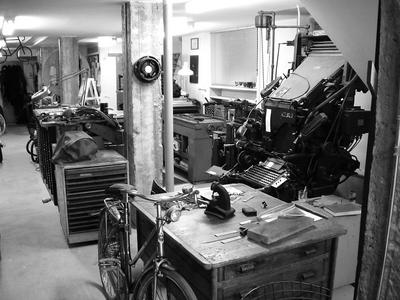 Is there something wrong with this listing? Do you have some thing to add? Can you provide more photographs of this machine? Has this machine moved? Please see the Contribution Guide for details on how you can help.